Podcast: Play in new window | Download
Photo by Kelsey Chance on Unsplash
Thanks so much for coming by to check out Episode 198 of The New Family Podcast where we talk to a writer and mom about what might be behind by a rise of alcoholism among mothers.
This episode explores an uncomfortable truth, and that's that alcoholism is on the rise among moms. Overcoming this problem is much harder for mothers as they can't take time away from their family to go somewhere like sober house austin to recover, and they are full of guilt for being under the influence when looking after their children but it's often something they have very little control over. One study found that problem drinking – the kind that adversely affects other areas of your life – rose a staggering 83.7 per cent among women between 2002 and 2013. My guest for this episode is writer and mom Dana Bowman, who has written frankly – and with humour – about her personal experiences with alcoholism treatment and recovery, first in her acclaimed memoir Bottled, and now with How to Be Perfect Like Me. We talk about the range of societal factors that are contributing to an increase in drinking among moms, and what will need to change in a world of over-parenting, perfectionism and memes about "Mom's happy juice" to address and reverse this trend. Recovery will, of course, be an essential part of the process if this dependency is to be overcome; alcohol treatment and rehab are common paths back to sobriety for many struggling with their drink.
Here are some resources related to this episode:
Related Episode: Rethinking Self-Care for Parents
Related Episode: Parenting and Mental Health: How You and Your Kids Can Thrive
Related Episode: Depression the Comedy with Jessica Holmes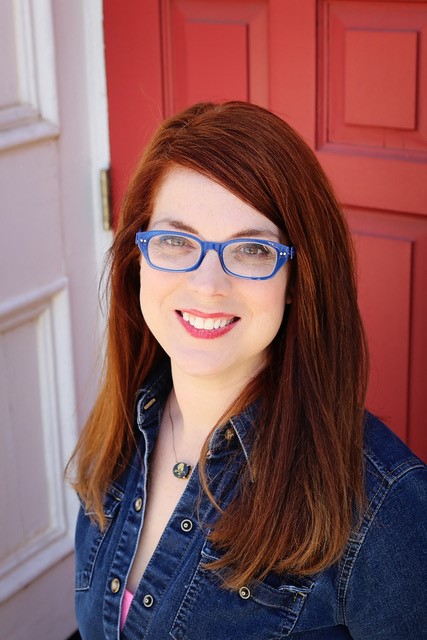 Dana's advice for other moms who don't know where to start with getting help for problem drinking:
"One of the things that you think is, 'Am I that bad? Do I really have a drinking problem?' I spent a good two years taking online drinking quizzes, then of course I'd check every box and then say, 'No! Still don't have a problem!' So if you really do think that you are having issues, here's the thing: Your soul is telling you for a reason. That's your soul, that little voice right there going, 'Hmm, I wonder if I have a problem.' You need to listen to that. We never want to. Nobody ever really wants to quit drinking. Nobody want to stop whatever it is that makes them feel better, because it feels better. But if you're getting to that point where it's not making you feel better anymore, and your soul is telling you to stop, pay attention to that voice. Your inner voice is strong; it's trying to get through all the haze of all the other stuff that's going on in your life right now; pay attention to it because you're valid, you're important enough to listen to. That's the first step.
Second step would be to get it out of you somehow: talk to someone. And that's terrifying. Talk to a trusted friend, talk to someone who you know might be in recovery. A lot of people find that getting from help from a medical professional could be a good way to stop their drinking. They could even perform an etg test to make sure that you are following your detox. There's always somebody in recovery that you know. Or talk to someone who you feel is a wise, mentor-type person. And get it out. Just speak the words, because once you do that, and you have it out there, which is also terrifying, I get it, I totally do. That's when I called my husband and I finally said out loud, 'I can't do this anymore.' I had never said those words. And then I also said, 'I need help.'
Third step, for me I did the most terrifying thing and started going to some 12-step groups. They're everywhere. I went and I sat and a listened and I knew – that's where I belong. Is it scary, yes. But scary things in this regard are good. And if we just go back to that first thing, with the little voice, that's little voice is trying to give you a better life and you need to listen to it because you're worth it."
Sponsor Thanks!
Special thanks to our sponsor, Wise Bites, makers of allergy-safe snacks that check all the right boxes for back to school, for helping us make the show is entirely free to you.
The kids are back to school, and that means parents are back on duty with packing school lunches and snacks. Not only does this mean making time for preparing lunches on busy school mornings (or, if you can get it together, the night before) but it also means shopping for all the right supplies.
That's why we like to stock up on cookie bars and other low-sugar baked treats from Canadian-company Wise Bites. These delicious treats are sweetened almost entirely with date paste, and they're a good source of protein, iron and fibre. Plus, they're free of the top 11 allergens-including peanuts, tree nuts, gluten, eggs, dairy, soy and more-making them perfectly compliant with school allergy policies. You can order online at wise-bites.com.
Or, if you prefer to taste them before you stock up, for a limited time, Wise Bites is offering a free sample cookie to our listeners. Just cover the $1.95 shipping to get it to your door.
Are you a fan of the show? We'd dearly love your support.
Click here to visit our Patreon page and find out how you can become of a patron of the show to help us cover our costs. For as little as $1 per month you can help ensure the podcast will always be available.
Here are all the ways you can subscribe and listen to our show:
Subscribe to The New Family Podcast in iTunes
Subscribe to The New Family Podcast on SoundCloud
Subscribe to The New Family Podcast on Stitcher Radio
Subscribe to The New Family Podcast on these other Android Directories
Subscribe to The New Family Podcast by RSS
Please follow and like us:
---
---
---