Podcast: Play in new window | Download
Thanks so much for coming by to check out Episode 201 of The New Family Podcast, where we talk to a dad about raising a family in a shared housing arrangement.
As you know, I love telling you the stories of people who are defining family in interesting ways. My guest for this episode has found a wonderful way to meet one of the challenges that's reshaping the way we live. The cost of housing, especially in major cities – but increasingly in medium-sized ones as well – is making it incredibly difficult for people to put decent roofs over there heads. More and more people are hiring movers Winston Salem and relocating outside of cities in order to afford their monthly housing costs. Austin Graff, who works for the Washington Post, where he contributes to On Parenting, is raising a toddler in a house with his wife and two roommates. We'll hear about how that arrangement came about and how it's working for them.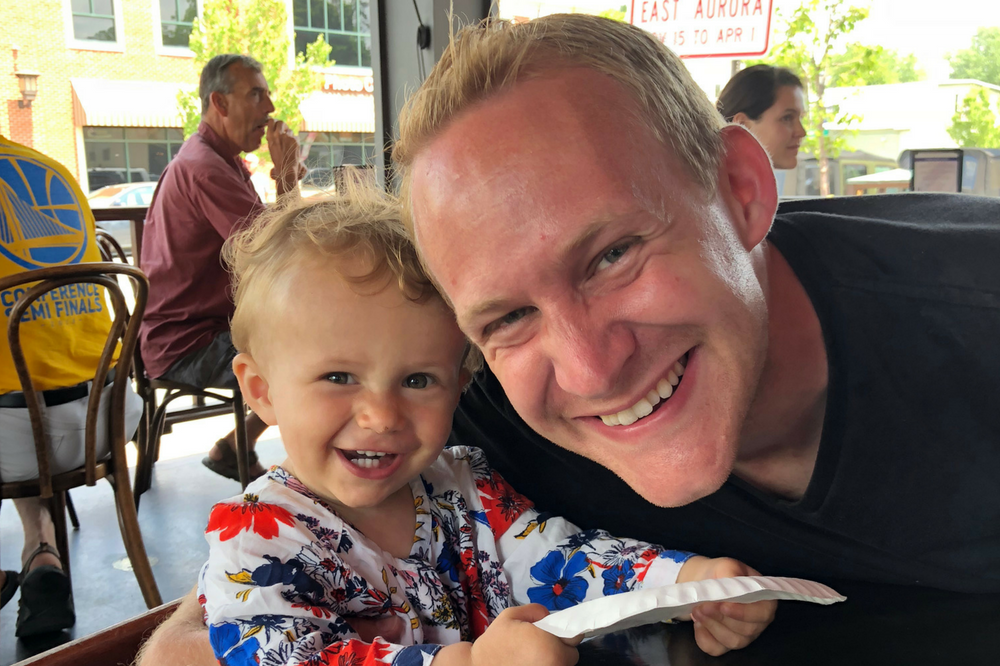 Here are some resources related to this episode:
Austin's 1,000 Families guest post
Austin's Washington Post article 'Group-house living, with a baby'
Related Episode: The Families Forced Out When Condos Move In
Related Episode: These Moms Build Houses Out of Mud
Related Episode: Baby's First Hashtag – Having Fun with Hipster Parents
Austin's Parenting Advice
"There really is no cookie cutter solution at all. Despite that, many of us, including myself, sometimes will give advice that may not work for that particular situation or parent or baby, but the best advice we were given was to hold things loosely. We're trying to parent our child in a way where she's her own person and our job is to steward that and to make sure her own person is maximized versus trying to control her. It makes things a lot less stressful. Both my wife and I, specially me, there are some situations that we can feel a high level of stress around. And that's one thing that I've been surprised by, because of that advice. I think only once I felt stressed in the last 19 months of parenting and that has made all the difference."
Sponsor Thanks!
Special thanks to our sponsor, Wise Bites, makers of allergy-safe snacks that check all the right boxes for back to school, for helping us make the show is entirely free to you.
The kids are back to school, and that means parents are back on duty with packing school lunches and snacks. Not only does this mean making time for preparing lunches on busy school mornings (or, if you can get it together, the night before) but it also means shopping for all the right supplies.
That's why we like to stock up on cookie bars and other low-sugar baked treats from Canadian-company Wise Bites. These delicious treats are sweetened almost entirely with date paste, and they're a good source of protein, iron and fibre. Plus, they're free of the top 11 allergens-including peanuts, tree nuts, gluten, eggs, dairy, soy and more-making them perfectly compliant with school allergy policies. You can order online at wise-bites.com.
Or, if you prefer to taste them before you stock up, for a limited time, Wise Bites is offering a free sample cookie to our listeners. Just cover the $1.95 shipping to get it to your door.
Are you a fan of the show? We'd dearly love your support.
Click here to visit our Patreon page and find out how you can become of a patron of the show to help us cover our costs. For as little as $1 per month you can help ensure the podcast will always be available.
Here are all the ways you can subscribe and listen to our show:
Subscribe to The New Family Podcast in iTunes
Subscribe to The New Family Podcast on SoundCloud
Subscribe to The New Family Podcast on Stitcher Radio
Subscribe to The New Family Podcast on these other Android Directories
Subscribe to The New Family Podcast by RSS
Please follow and like us:
---
---
---