Podcast: Play in new window | Download
Thanks so much for coming by to check out Episode 202 of The New Family Podcast, where we explore the importance of instilling hard work and developing study skills in our kids.
For a lot of us, there are some tricky dynamics around schoolwork, with parents often in an unfortunate role of homework police. Many of us can relate to frustration that our kids are capable of much more if they'd only get organized and apply themselves a little.
My guest for this is episode has an insider's track on what makes the difference between kids who do well in school and others who don't manage to achieve to their full potential. (Hint: It's not that the kids with great grades are geniuses; they've just mastered some habits that get results). Many students these days rely heavily on online tools to help them get through their studies. Some websites are more useful for some students than for others, with sites like https://bookwormhub.com/ being a well-known tool to help get homework done. Teens are tech-savvy and will always try to find a solution to their problems online, but that isn't the only way students can develop their skills.
Ryan Thompson is an educator and entrepreneur with an expertise in science and math. He's been a high school physics and math teacher 15 years, and has in-depth knowledge of the challenges teens face in order to become academically successful. He runs a virtual program for teens and their parents on how to develop the study skills needed to do well in school.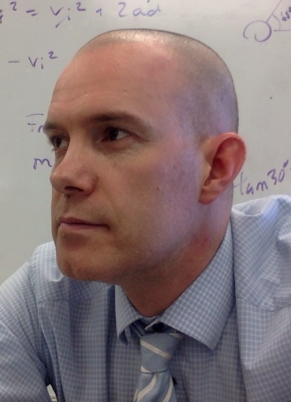 Here are some resources related to this episode:
Related Episode: Are Schools Failing Our Kids? This Mom Whose Daughter Dropped Out Thinks So
Related Episode: The '4Cs' Kids Need to Thrive in the Future
Related Episode: How the Arts Build Life Skills
Related Episode: Steminism! Encouraging Girls to Embrace Math and Science
Related Episode: Are Schools Doing Enough for Boys?
Parenting Advice
"I was talking to someone and they were telling me, they get to be grandparents and all they get to do was love their grandchildren and that I would have to take the hard line, and I would have to be the disciplinarian. I guess he didn't really tell me this directly, it was sort of inferred from what he said. I said, 'Well, really, all I have to do is love them, too.' I have always tried to keep that as the core of everything that I do, even when it's not my best moment. There's always this opportunity to come back, and all I have to do is love them."
Sponsor Thanks!
Special thanks to our sponsor, Wise Bites, makers of allergy-safe snacks that check all the right boxes for back to school, for helping us make the show is entirely free to you.
The kids are back to school, and that means parents are back on duty with packing school lunches and snacks. Not only does this mean making time for preparing lunches on busy school mornings (or, if you can get it together, the night before) but it also means shopping for all the right supplies.
That's why we like to stock up on cookie bars and other low-sugar baked treats from Canadian-company Wise Bites. These delicious treats are sweetened almost entirely with date paste, and they're a good source of protein, iron and fibre. Plus, they're free of the top 11 allergens-including peanuts, tree nuts, gluten, eggs, dairy, soy and more-making them perfectly compliant with school allergy policies. You can order online at wise-bites.com.
Or, if you prefer to taste them before you stock up, for a limited time, Wise Bites is offering a free sample cookie to our listeners. Just cover the $1.95 shipping to get it to your door.
Are you a fan of the show? We'd dearly love your support.
Click here to visit our Patreon page and find out how you can become of a patron of the show to help us cover our costs. For as little as $1 per month you can help ensure the podcast will always be available.
Here are all the ways you can subscribe and listen to our show:
Subscribe to The New Family Podcast in iTunes
Subscribe to The New Family Podcast on SoundCloud
Subscribe to The New Family Podcast on Stitcher Radio
Subscribe to The New Family Podcast on these other Android Directories
Subscribe to The New Family Podcast by RSS
Please follow and like us:
---
---
---