Podcast: Play in new window | Download
Thanks so much for coming by to check out Episode 203 of The New Family Podcast, where we talk to a writer about growing up in an Chinese-Canadian family with a history of mental illness.
It's said that something like one in five people will be affected by some level of mental illness at least one point in their lifetime. There have been times when I've wondered if that figure might not be a little low.
In many cases, family history plays a part, and that was certainly the case in the family of my guest for today's episode, Lindsay Wong. Lindsay is a writer with a distinguished academic career including an MFA in literary non-fiction from Columbia University. But as you'll learn in our discussion, the road that got her there was am extremely bumpy one, complicated by her elder's unorthodox approach to the mental illness that ran in their family, and their deep distrust of Western medicine. Lindsay writes about this in an at once page-turning and darkly comedic new memoir called The Woo-Woo: How I Survived Ice Hockey, Drug Raids, Demons and My Crazy Chinese Family, which is out this month.
Here are some resources related to this episode: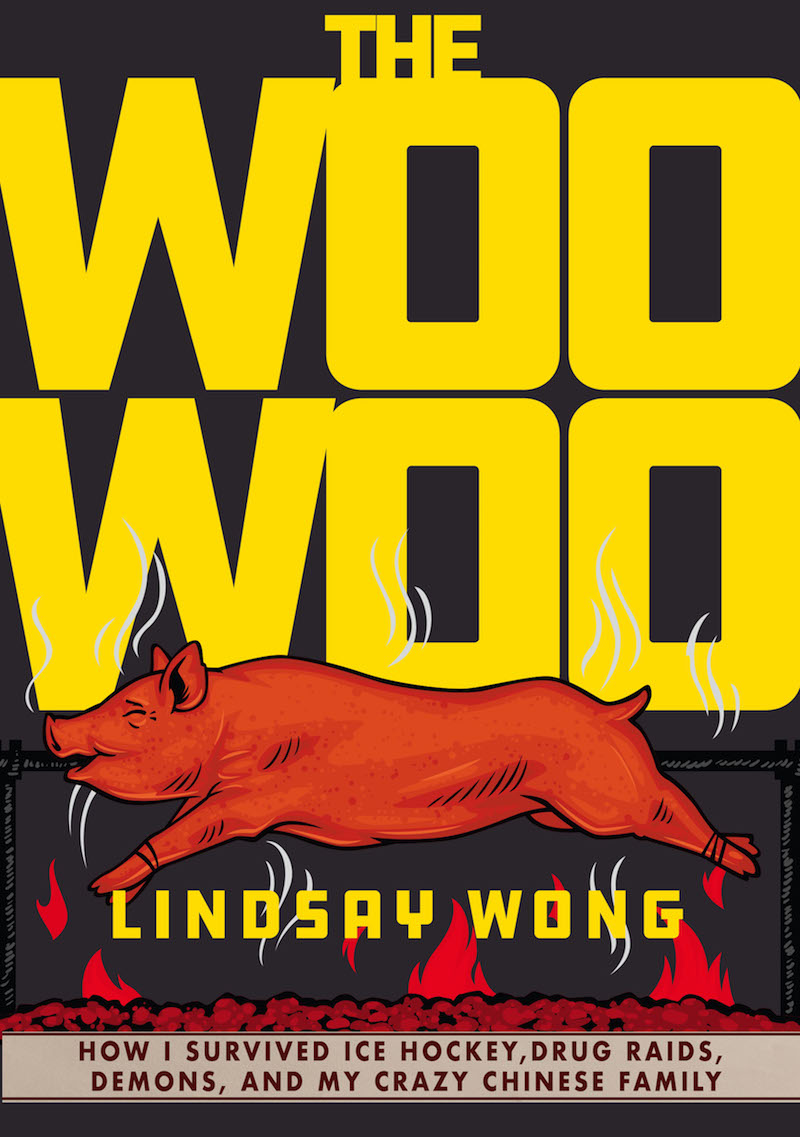 The Woo-Woo: How I Survived Ice Hockey, Drug Raids, Demons and My Crazy Chinese Family
Related Episode: The Difference Between Western & Eastern Parenting
Related Episode: Depression the Comedy with Jessica Holmes
Related Episode: Rethinking Self-Care for Parents
Related Episode: Parenting and Mental Health: How You and Your Kids Can Thrive
Related Episode: A Journey with My Sister
What Lindsay hopes people will get out of reading the book
"If we can normalize mental illness, it's not a stigma. I know it's such a taboo topic, and people don't talk about it, specially in Chinese families. So I'm hoping that people will get a sense that this is an issue that is going on. It's not shameful to say 'I have depression' or 'I have anxiety.'"
Sponsor Thanks!
Special thanks to our sponsor, Wise Bites, makers of allergy-safe snacks that check all the right boxes for back to school, for helping us make the show is entirely free to you.
The kids are back to school, and that means parents are back on duty with packing school lunches and snacks. Not only does this mean making time for preparing lunches on busy school mornings (or, if you can get it together, the night before) but it also means shopping for all the right supplies.
That's why we like to stock up on cookie bars and other low-sugar baked treats from Canadian-company Wise Bites. These delicious treats are sweetened almost entirely with date paste, and they're a good source of protein, iron and fibre. Plus, they're free of the top 11 allergens—including peanuts, tree nuts, gluten, eggs, dairy, soy and more—making them perfectly compliant with school allergy policies. You can order online at wise-bites.com.
Or, if you prefer to taste them before you stock up, for a limited time, Wise Bites is offering a free sample cookie to our listeners. Just cover the $1.95 shipping to get it to your door.
Are you a fan of the show? We'd dearly love your support.
Click here to visit our Patreon page and find out how you can become of a patron of the show to help us cover our costs. For as little as $1 per month you can help ensure the podcast will always be available.
Here are all the ways you can subscribe and listen to our show:
Subscribe to The New Family Podcast in iTunes
Subscribe to The New Family Podcast on SoundCloud
Subscribe to The New Family Podcast on Stitcher Radio
Subscribe to The New Family Podcast on these other Android Directories
Subscribe to The New Family Podcast by RSS
Please follow and like us:
---
---
---