Podcast: Play in new window | Download
Thanks so much for coming by to check out Episode 204 of The New Family Podcast, where we talk to a writer about adopting the slow living lifestyle.
There are few among us who are aren't plagued by a feeling — at least some of the time — that the pace of life is just out of hand. You probably experience this to some degree whether you're raising kids or not. But if you're parenting you're doing so during a period where raising kids is done in a more time-intensive way than ever before.
Between 1975 and today, mothers have nearly tripled the quality time they spend with their kids (while dads have more than doubled theirs). And this is happening at a time when — more than ever before — both parents engage in paid work.
My guest for this episode has made major shifts in her life to address the harried nature of life with her husband and two kids. Brooke McAlary is an Australian writer and the woman behind the popular Slow Your Home blog. Between her blog and her great podcast The Slow Home Podcast, Brooke has become a leader in the slow living movement. She's the author of two books, the latest of which is called SLOW: Simple Living for a Frantic World.
Here are some resources related to this episode: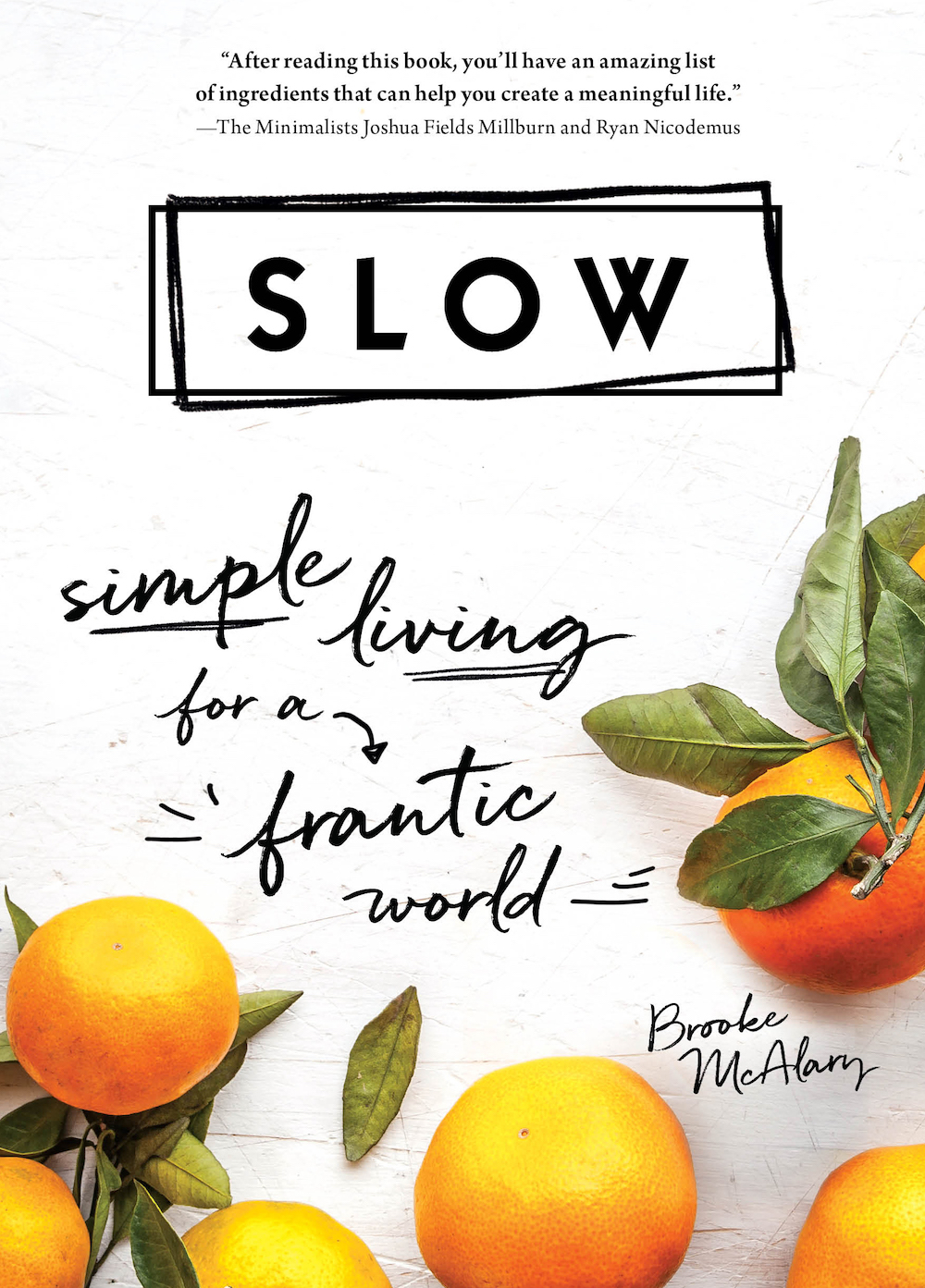 SLOW: Simple Living for a Frantic World
Related Episode: Raising Kids With Gratitude
Related Episode: Why We Should Spend Less Money on Our Kids
Related Episode: A Simpler and More Meaningful Holiday Season
Related Episode: Could You Give Away 70% of Your Stuff? Confronting consumerism with Cait Flanders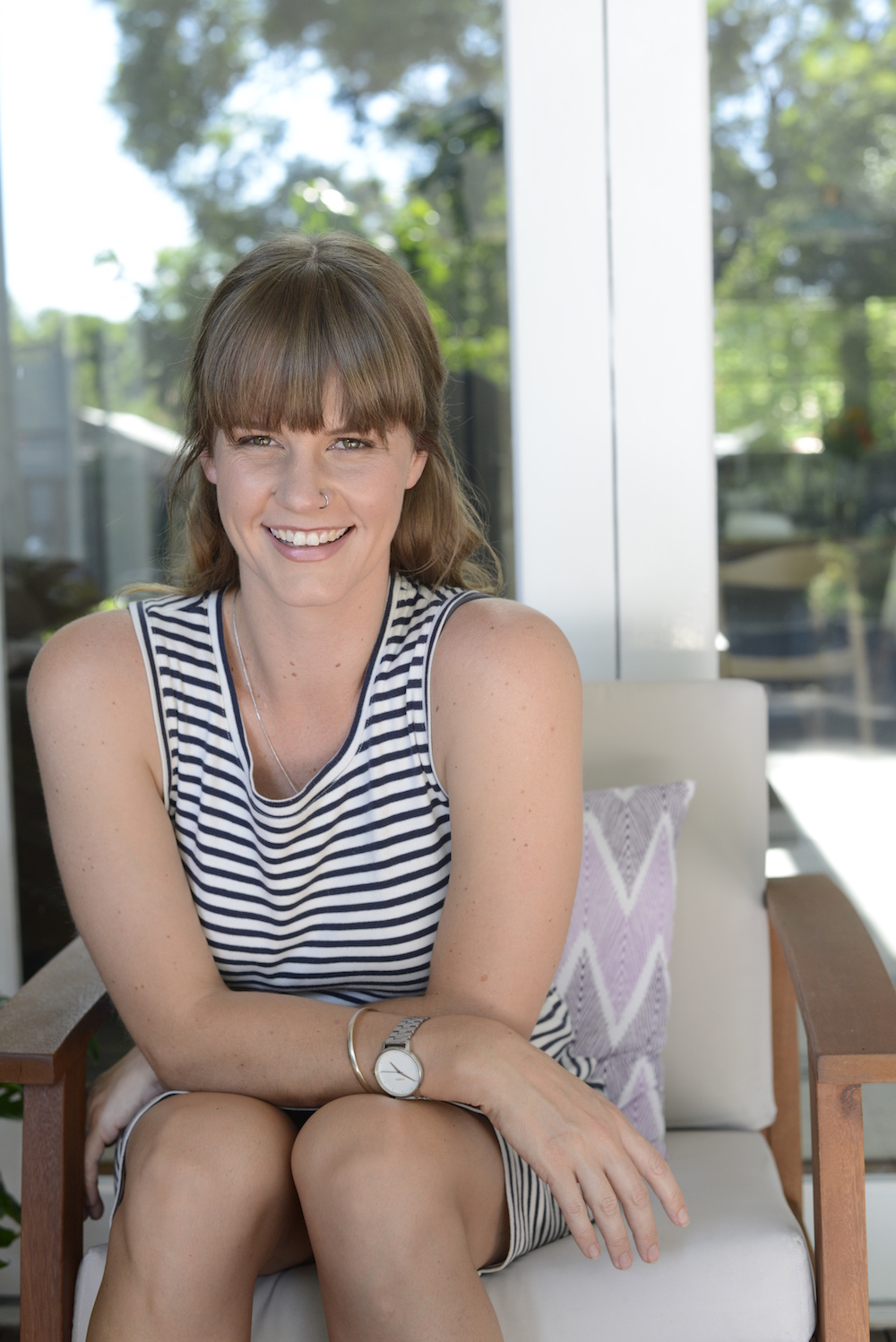 What Brooke hopes people will get out of reading the book
"I really hope that people spend time questioning and arriving at their 'personal why' and starting to create ways of putting that towards the centre of their lives. And really, the book is both very personal but also very practical — simple tools allowing people to create a little bit of space in order to put their 'why' closer to the centre. I think that that is something that is obviously highly personal and unique, but it's also something that there's a lot to distract us away from. I think a lot of our use of technology, our shopping, our consumption of media — all these things are very good at hiding us away from asking those difficult questions. So I think that by utilizing some of the tools in the book, we're starting to create space in which we can safely start to ask those questions and then live according to those answers."
Sponsor Thanks!
Special thanks to our sponsor, Wise Bites, makers of allergy-safe snacks that check all the right boxes for back to school, for helping us make the show is entirely free to you.
The kids are well into the school year now and that means parents are hard at work packing school lunches and snacks. Not only does this mean making time for preparing lunches on busy school mornings (or, if you can get it together, the night before) but it also means shopping for all the right supplies.
That's why we like to stock up on cookie bars and other low-sugar baked treats from Canadian-company Wise Bites. These delicious treats are sweetened almost entirely with date paste, and they're a good source of protein, iron and fibre. Plus, they're free of the top 11 allergens—including peanuts, tree nuts, gluten, eggs, dairy, soy and more—making them perfectly compliant with school allergy policies. You can order online at wise-bites.com.
Or, if you prefer to taste them before you stock up, for a limited time, Wise Bites is offering a free sample cookie to our listeners. Just cover the $1.95 shipping to get it to your door.
Are you a fan of the show? We'd dearly love your support.
Click here to visit our Patreon page and find out how you can become of a patron of the show to help us cover our costs. For as little as $1 per month you can help ensure the podcast will always be available.
Here are all the ways you can subscribe and listen to our show:
Subscribe to The New Family Podcast in iTunes
Subscribe to The New Family Podcast on SoundCloud
Subscribe to The New Family Podcast on Stitcher Radio
Subscribe to The New Family Podcast on these other Android Directories
Subscribe to The New Family Podcast by RSS
Please follow and like us:
---
---
---