Podcast: Play in new window | Download
Photo by Tamarcus Brown on Unsplash
Thanks so much for coming by to check out Episode 205 of The New Family Podcast, where we talk to an innovative educator about a better way to support our kids to learn and excel in math.
At dining room tables and homework desks all over the place, math can be the source of a lot of drama and frustration. Approaches to math curriculum have shifted since we were in school, complicating our efforts to help our kids when they get stuck. The new math? The new new math? I'm not sure which we're on now, but it does seem as though kids are may be missing some of the basic building blocks that help them tackle some of the trickier concepts and equations.
To help us sort this all out, I'm delighted to welcome my guest Vanessa Vakharia back to the show today. Vanessa is the founder of a unique tutoring facility called The Math Guru here in Toronto. She's a teacher with a Bachelor of Commerce and a Masters in Mathematics Education, and she's a leading expert on engaging kids with STEM topics. She's also now the author of a wonderful new math workbook for kids Math Hacks: Cool Tips + Less Stress = Better Marks.
Here are some resources related to this episode: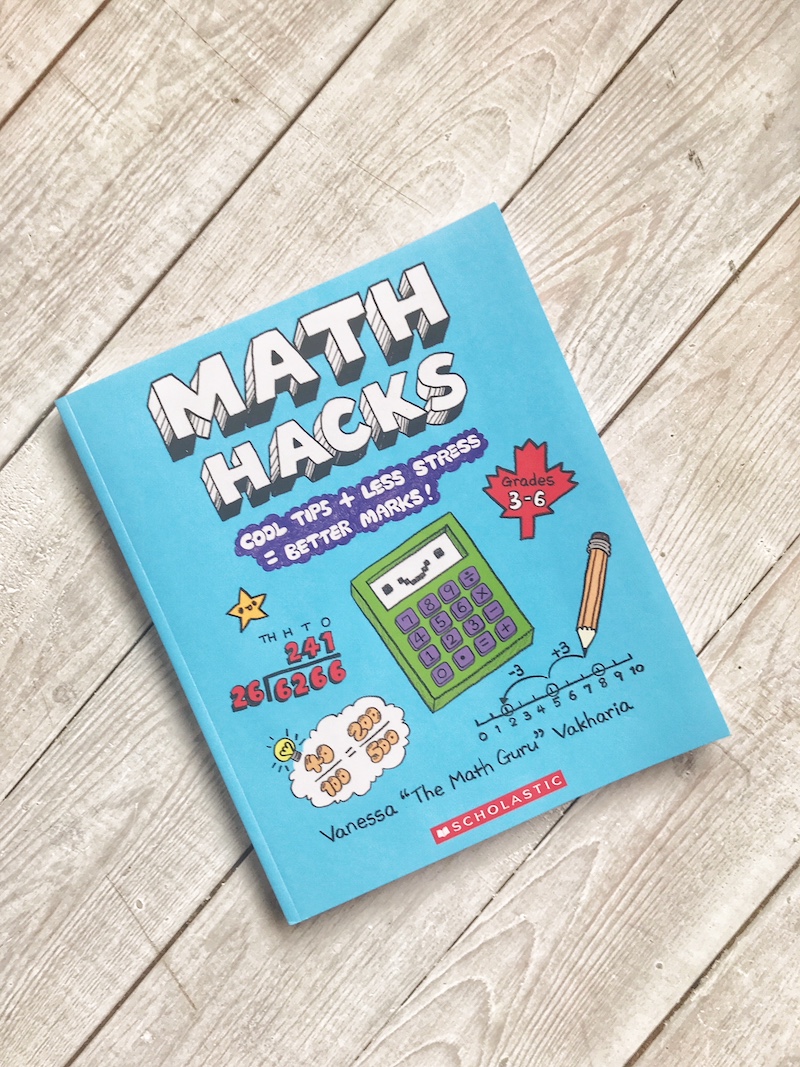 Math Hacks: Cool Tips + Less Stress = Better Marks
Previous episode featuring Vanessa: Steminism! Encouraging Girls to Embrace Math and Science
Related Episode: How the Arts Build Life Skills
Related Episode: Are Schools Failing Our Kids? This Mom Whose Daughter Dropped Out Thinks So
Related Episode: The '4Cs' Kids Need to Thrive in the Future
Related Episode: Are Schools Doing Enough for Boys?
Related Episode: Great Students Aren't Smarter — They Just Know How to Work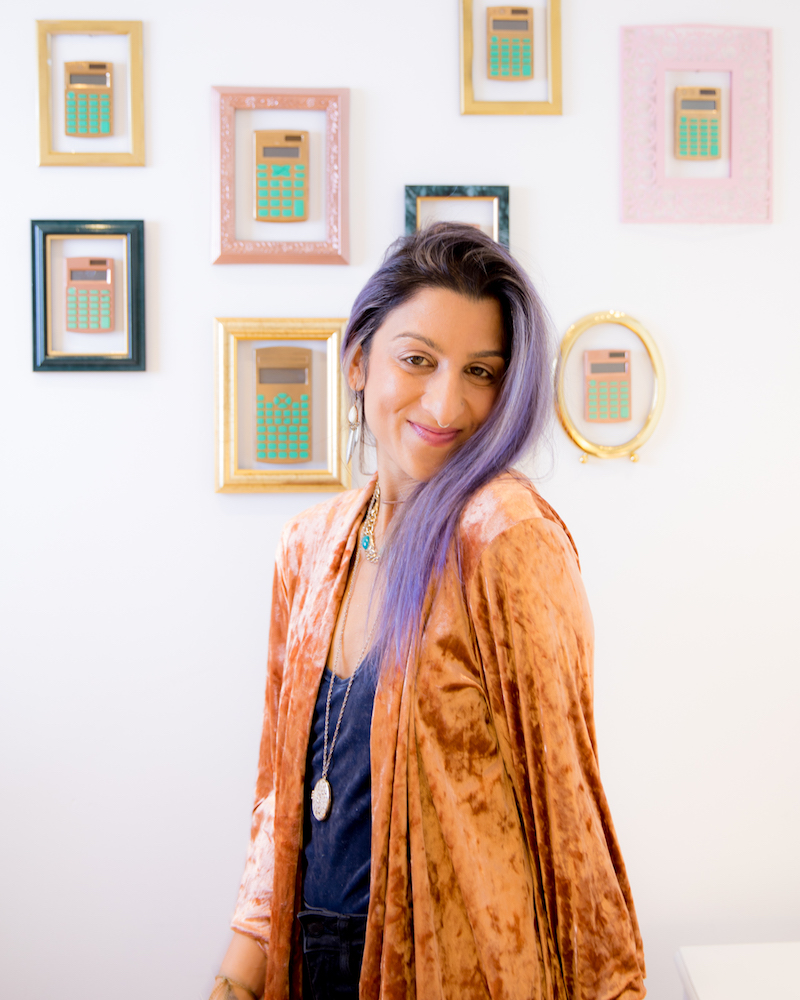 What Vanessa hopes kids will get out of using her book
"I think what inspired me to write the book is all the stuff I've been seeing with not only elementary kids, to be honest, but with older kids and adults, too. Just really noticing over my past 10 years as a teacher and tutor that there are certain concepts that kids hate and adults still don't understand. My students and I have developed really great ways of decoding and talking about these topics so they're not stressful. I just wanted to share them. We need to stop freaking out every time we see a fraction. So that was the first thing. I wanted to present these concepts in a really fun and non-threatening way to once and for all debunk the myths that these are like the little demons of math.
But also, a really big thing for me has been the holistic approach to math that I really don't think we take… Math anxiety has definitely been a really big conversation over the past few years. We're taking such a specific approach to math education in classrooms where kids aren't taught how to destress, how to study, how to do homework, how to figure out how to be their best selves in the classroom. We don't teach that stuff and it's such an intrinsic part of being a student.
So I wanted to create a book where everything is in that book. Where you could be studying fractions, freak out about them, and then flip back to the previous chapter where there were all these tips on what to do if you're freaking out about fractions. I think that's so key. We're at a point in life where anxiety is a big problem and we need mindfulness techniques and we need to learn strategy and I think those are some of the major things that are missing from our education systems.
I know it sounds crazy to say but I really feel like the lack of confidence and the anxiety that kids often get in a math classroom at a young age — and I see this with so many adults — that it really transfers to later in their lives, this little piece of insecurity that they carry with them. And I think that we can prevent that. If so many of the adults I know had had different mathematical experiences that had made them feel better about themselves, I really think they would be more confident people today. This book makes you feel like you are great at math no matter what and it's all about figuring out your mathematical superpowers. And that's what life is like. It's about figuring out what ours are, not feeling that we don't have the ones we are supposed to."
Sponsor Thanks!
Special thanks to our sponsor, Wise Bites, makers of allergy-safe snacks that check all the right boxes for back to school, for helping us make the show is entirely free to you.
The kids are well into the school year now and that means parents are hard at work packing school lunches and snacks. Not only does this mean making time for preparing lunches on busy school mornings (or, if you can get it together, the night before) but it also means shopping for all the right supplies.
That's why we like to stock up on cookie bars and other low-sugar baked treats from Canadian-company Wise Bites. These delicious treats are sweetened almost entirely with date paste, and they're a good source of protein, iron and fibre. Plus, they're free of the top 11 allergens—including peanuts, tree nuts, gluten, eggs, dairy, soy and more—making them perfectly compliant with school allergy policies. You can order online at wise-bites.com.
Or, if you prefer to taste them before you stock up, for a limited time, Wise Bites is offering a free sample cookie to our listeners. Just cover the $1.95 shipping to get it to your door.
Are you a fan of the show? We'd dearly love your support.
Click here to visit our Patreon page and find out how you can become of a patron of the show to help us cover our costs. For as little as $1 per month you can help ensure the podcast will always be available.
Here are all the ways you can subscribe and listen to our show:
Subscribe to The New Family Podcast in iTunes
Subscribe to The New Family Podcast on SoundCloud
Subscribe to The New Family Podcast on Stitcher Radio
Subscribe to The New Family Podcast on these other Android Directories
Subscribe to The New Family Podcast by RSS
Please follow and like us:
---
---
---