Podcast: Play in new window | Download
Thanks so much for coming by to check out Episode 206 of The New Family Podcast, where we explore a film that depicts blended families in a positive way.
Part of my reason for starting the website, and later, this podcast, was because I didn't see families like my own — an usually amicable post-divorce family with co-parents living next door for years — reflected in mainstream media. When she was growing up, my guest for this episode, Paulina Lagudi, had a similar experience comparing her own family to the ones she saw on TV and in movies. Well, today she's able to do something about that. Paulina is a filmmaker who has created a movie called "Mail Order Monster" or "M.O.M." for short. The film tackles grief, blended family and step-parenting in a way that puts a modern and perfectly imperfect family in a positive light.
Here are some resources related to this episode: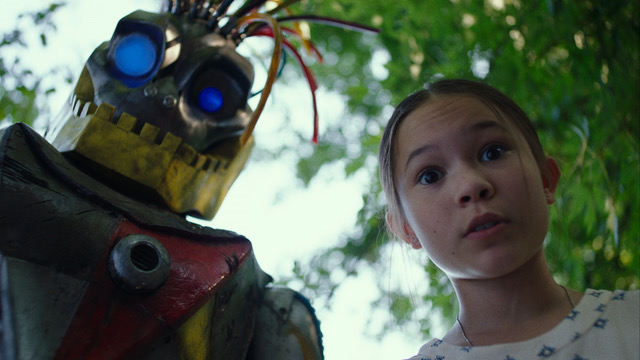 Mail Order Monster official website
Mail Order Monster Facebook page
Related Episode: From Solo Parent to Blended Family
Related Episode: Two Homes, One Childhood
Related Episode: Changing the Step-parenting Narrative
Related Episode: Unconventional Fairytales for Unconventional Families
Our free Facebook support group Positive Co-Parenting After Divorce
Our co-parenting webinar: How To Co-Parent Well Through Separation, Divorce and Beyond
What Paulina hopes families will get out of seeing the movie
"I really hope that families really can just sit down and just have a conversation. I would love for parents and step-parents to sit down and say to their kids 'wow, I really had no idea that's maybe what you were feeling or going through' and vice versa, I'd love for kids to sit down and say 'I didn't see it from your side either.' But also, I'd love for people to have a good time, and laugh, and cry and then maybe later on it sticks to them. I know that's been an interesting thing that I heard recently of how they had the conversations a couple of days later. But I really want families, and even kids watching it, to realize that it's not all black and white, all intentions aren't black and white. Everything is in the grey. If you can just see where the person is coming from, it will be alright."
Sponsor Thanks!
Special thanks to our sponsor, Wise Bites, makers of allergy-safe snacks that check all the right boxes for back to school, for helping us make the show is entirely free to you.
The kids are well into the school year now and that means parents are hard at work packing school lunches and snacks. Not only does this mean making time for preparing lunches on busy school mornings (or, if you can get it together, the night before) but it also means shopping for all the right supplies.
That's why we like to stock up on cookie bars and other low-sugar baked treats from Canadian-company Wise Bites. These delicious treats are sweetened almost entirely with date paste, and they're a good source of protein, iron and fibre. Plus, they're free of the top 11 allergens—including peanuts, tree nuts, gluten, eggs, dairy, soy and more—making them perfectly compliant with school allergy policies. You can order online at wise-bites.com.
Or, if you prefer to taste them before you stock up, for a limited time, Wise Bites is offering a free sample cookie to our listeners. Just cover the $1.95 shipping to get it to your door.
Are you a fan of the show? We'd dearly love your support.
Click here to visit our Patreon page and find out how you can become of a patron of the show to help us cover our costs. For as little as $1 per month you can help ensure the podcast will always be available.
Here are all the ways you can subscribe and listen to our show:
Subscribe to The New Family Podcast in iTunes
Subscribe to The New Family Podcast on SoundCloud
Subscribe to The New Family Podcast on Stitcher Radio
Subscribe to The New Family Podcast on these other Android Directories
Subscribe to The New Family Podcast by RSS
Please follow and like us:
---
---
---