They had the so-called 'perfect' nuclear family, but now they have a wonderful new living arrangement that's so much better.
Five years ago, our household consisted of me, my husband and our two young children: a daughter and a son, making us the "perfect" nuclear family. "A million dollar family!" is actually what many people told us, smiling broadly when we mentioned having a boy and a girl. It was mostly older people, but we were congratulated time and time again for this apparent achievement. Baffled but amused, we'd agree. Life was good.
We had an 800 square foot apartment in the city and many reasons to be grateful. My husband and I were happily married and financially stable, our kids were healthy, our apartment was charming and we loved our neighbourhood. Except we shared a bedroom with our youngest, which made sleep near impossible, and there were mice who taunted us day and night.
Yes, the charming apartment was tiny and slowly being conquered by mice. We considered calling someone like pest control olathe ks to get them to do a full house extermination, but I thought the problem was so bad that it had gone past the point of help. We had to move, and my husband wanted to buy instead of rent. Unfortunately, this meant leaving the city and settling down in the suburbs — not exactly the dream we'd shared for years, but perhaps a necessity given urban housing options for families of four.
On paper, it wasn't a bad idea: we'd pay less on a mortgage than our monthly rent, we'd have exponentially more space and the kids would have a backyard instead of a cement parking pad. We'd also be closer to family, which seemed particularly important now that we had kids.
I didn't want to leave the city, but it made sense. More so, it seemed like the sort of decision a "good mom" would make. Logic prevailed over emotion and before I knew it, we were living on a quiet street in a lovely, desirable suburb.
The problem was, I hated it.
The house was nice enough, but I felt completely alone. My husband — now a commuter — was gone from 6:30 in the morning until 6:30 or 7:00 at night, just in time to help put the kids to bed. I didn't have a car (I hadn't needed one in the city) and public transit was close to non-existent.
On paper, we were living the dream: two kids, a nice house, a spacious yard. In reality, I felt ripped from my home and resented my husband for wanting a stupid house he barely saw from Monday to Friday.
We had wanted to be closer to family but still mostly saw them on weekends. There were hardly any children in our new neighbourhood, so the kids and I were generally on our own. We'd go for walks along empty streets, wandering aimlessly or stopping at empty, lifeless parks. Where were all the people? Why were we here? I put on a show of enthusiasm for my kids, but behind my smile was a dead-eyed fraud.
On paper, we were living the dream: two kids, a nice house, a spacious yard. In reality, I felt ripped from my home and resented my husband for wanting a stupid house he barely saw from Monday to Friday. He wasn't happy, either. His new weekday commute was draining, he missed his kids, and his wife was absolutely miserable.
At one point, our daughter asked when Daddy was going to "visit" and we realized she thought he still lived in the city, since he left for work before she woke up and was only around for bedtime. He was devastated.
Moving is never easy, but it's generally one of those "worth it in the end" deals that lets you come out on top. This was not that. We had made a big mistake.
The move wasn't something that could be undone with ease, though, and the the central city's housing market remained unattainable on our budget. My husband didn't want to pay exorbitant rent for a tiny place in the city and I was terrified that we'd remain in our current situation and completely fall apart. There was no clear solution, aside from a lottery win or a sudden drop in the housing market. And then suddenly, there was an idea.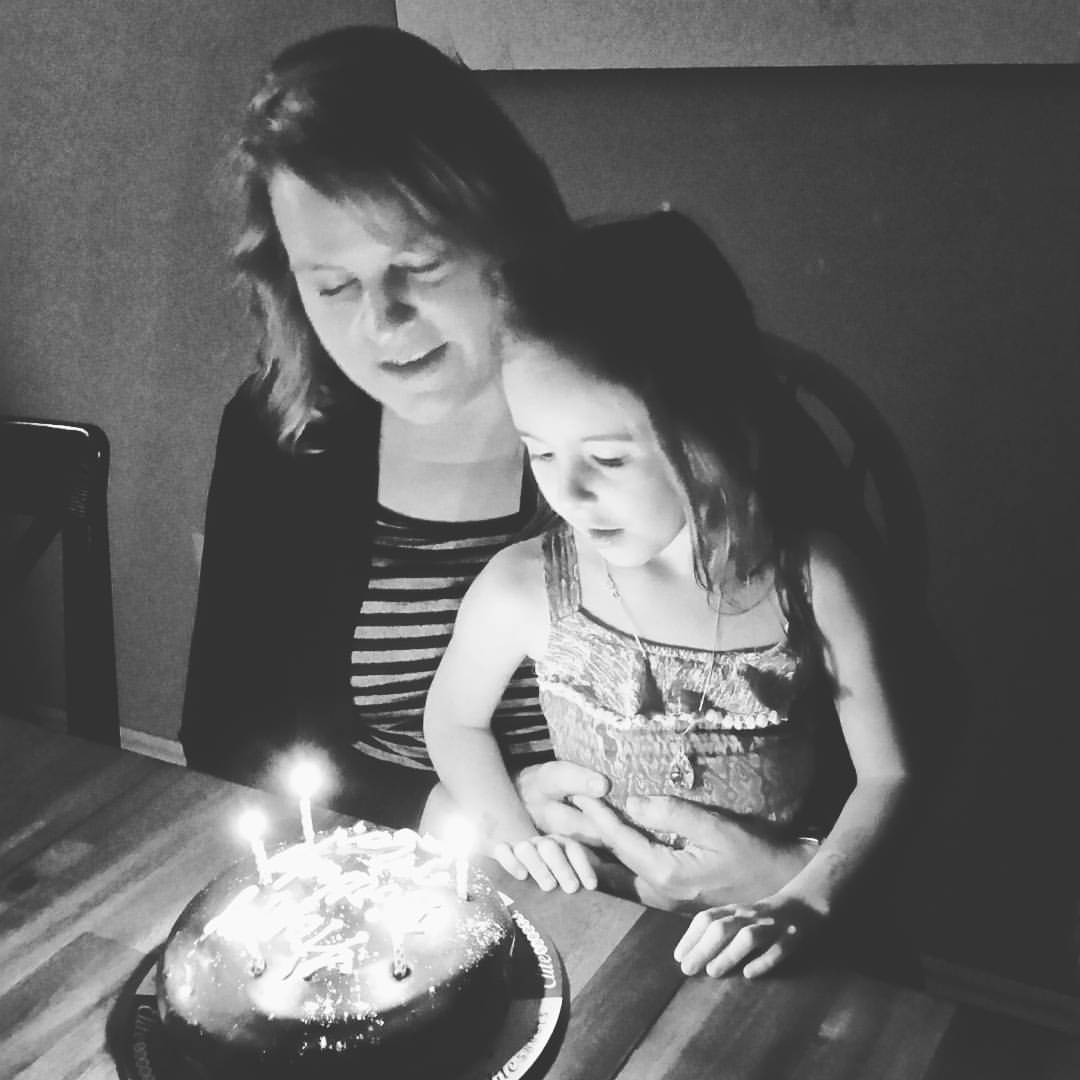 I've always had a close relationship to my aunt, who lived in the same suburb but farther south, by the lake. Her house was in the downtown core of our new suburban city, with plenty of restaurants, grocery stores, coffee shops and boutiques within walking distance. There was a huge library up the street, an art gallery, a small concert hall and a movie theatre around the corner.
Once an older community, a gradual turnover meant there were young families everywhere. It wasn't the city, but it delivered many of the amenities that our current neighbourhood lacked. It was a compromise, essentially — a lively pocket in a quiet community — but it came with a bigger price tag. Realistically, I knew we couldn't afford a house in her part of town any more than we could afford a house in the city, but it opened my eyes to a life in the suburbs that could work for us.
When I saw a "For Sale" sign pop up on the lawn directly next door to my aunt, I refused to think about it. The house was way above our price range and, fearing disappointment, I pushed the thought away. Then, my aunt had a suggestion.
"What if you guys bought the house with your mom?"
The idea wasn't completely out of left field. My mom is young and single with a busy work and social life. She had been living alone in a four-bedroom house that was needlessly large and hard to maintain. Downsizing to a condo was an option, but she never saw anything she liked.
The top two floors of this house had more than enough room to house my family, and the basement was huge — perfect for an in-law suite. It was also unfinished, which meant we'd be able to customize every detail to my mom's preferences. She'd love being near her sister and my grandparents were just around the corner. My husband would have his suburban home… and his mother-in-law in the basement. It was a bit crazy, but the possibilities seemed to outweigh the risks.
It's a good thing my husband gets along with my mom, because we've lived together for more than three years now.
Our current household consists of me, my husband, our two school-aged kids, my mom and my brother's cat, who inexplicably (but happily) became part of the deal. My mom has a beautiful basement suite with her own spacious kitchen, living room, washroom, bedroom and laundry. My aunt and uncle are still next door with their kids, and my grandma lives two streets over.
Seeing each other is easy but not a daily habit. We all have completely separate living spaces, and casual arrangements have been made to make everyone's life easier. Mom never has to do household maintenance, shovel the driveway or take out the trash (our jobs), and we all save money by sharing the Internet, cable bill and utilities. She's always willing to babysit (a gift we try not to abuse) and loves having easy access to her grandkids. Sometimes we see each other a lot, and other times we're like ships passing in the night. We all love living in downtown, and my husband has settled into a new job with a much shorter commute. Once again, life is good.
At no point did my husband and I ever plan on sharing a house with my mom, nor did my mom plan on buying a house with one of her kids. We all fell into it, in a way. Unexpected as the arrangement is, it's worked out better than we could have imagined.
What I've lost of my life in the city I've gained in other ways here. My kids have a village around them unlike anything most parents could dream of. My mom loves her new home and my husband got his suburban dwelling without the miserable wife. In the end, we're living some weird-but-happy, slightly off-course version of "the dream" — or at least, a modern edition of it.
This is #1000families post number 242. Do you have a family story of your own to contribute to the 1,000 Families Project? Or do you know a family that might want to do so? Learn more about how the series got started and how to get involved here. You can find all of the #1000families posts here.
Please follow and like us:
---
---
---