Podcast: Play in new window | Download
Thanks so much for coming by to check out Episode 209 of The New Family Podcast, where we explore a couple's journey in a mixed-orientation marriage.
For years my guest for this episode and his former wife lived in a mixed-orientation marriage. Matt Nightingale had shared with his wife, Luanne, that he was gay, but — for various reasons, including that he was a pastor at a fundamentalist church — they stayed together for 15 years.
During this time Matt undertook all kinds of efforts to turn himself straight — including conversion therapy. Matt has since done some writing about his experience, and he and Luanne have given a powerful TedEx talk on the journey they've taken together and it's complicated emotional terrain.
Here are some resources related to this episode: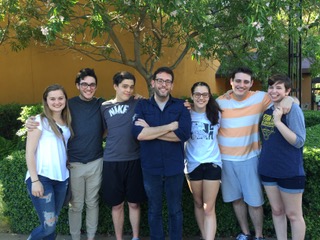 Related Episode: Frankly My Dear, I'm Gay
Related Episode: When Your Husband Comes Out to You
Related Episode: When Your Spouse Comes Out as Transgender
Related Episode: What NOT to Say When Someone Comes Out
Related Episode: Updating Models of Masculinity – A Chat With a Dad Who Came Out Later in Life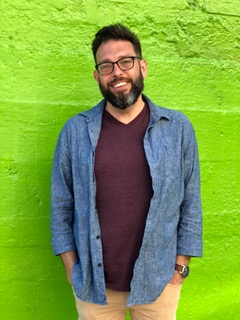 Matt's Advice for Other People Facing Coming Out to a Spouse
"It's hard. I've honestly been so grateful for the Ted talk. It's been seen over 13,000 times now and I've just been by the number of people who find me because of it. Just yesterday I got a Facebook message from a stranger saying, 'I just watched your Ted talk and I just had to reach out and find you.' Because there are so many of us in these kinds of marriages. So many people, for whatever reason, find themselves there. And they need to know that they're not alone.
"But I always tell them, 'I am not some guru. I cannot give you all this advice, but what I can do is share my experience truthfully, and I can be a companion to you as you through this, whatever you decide. And I can help you connect with other who are like us. Because there's a huge Facebook group that I'm a part of where people can really share their experience and their hope and strength. I would say that as I was going through this very long process, I had good friends in my life who had been through the same thing giving me this advice: Just be kind, be truthful, and be as generous as you can. I think those are the three words that I tried to live by as I was making choices that were really going to impact people in a painful way. Be kind, be as generous as I could be and be truthful."
Sponsor Thanks!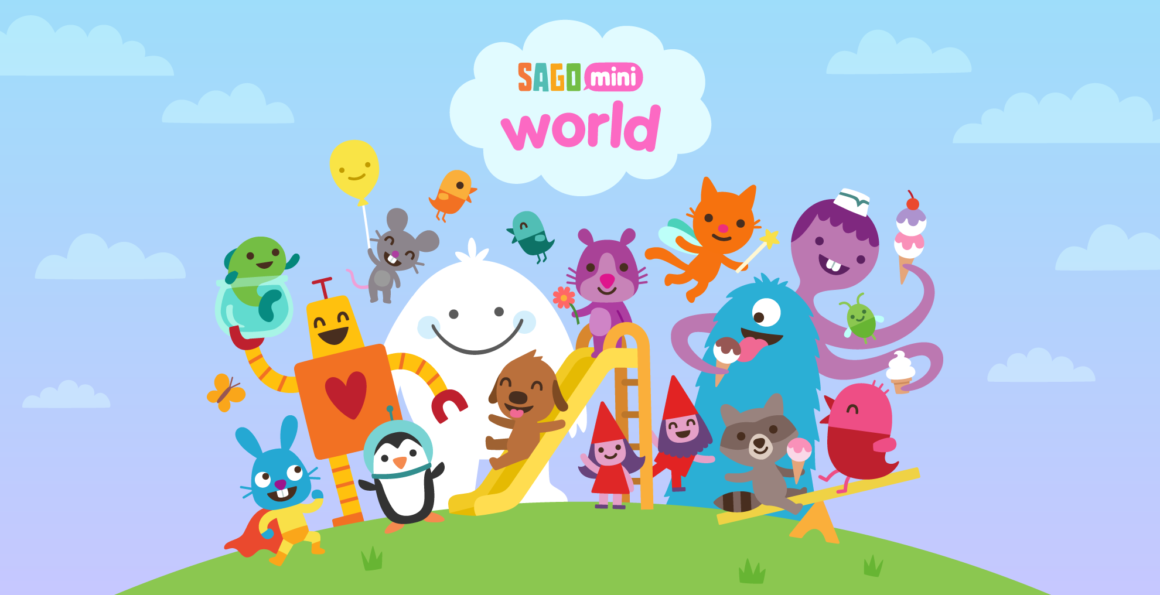 This episode of The New Family Podcast is brought to you by Sago Mini World, a collection of award-winning games for preschoolers that spark imagination and encourage open-ended play.
Little ones learn through 26 games and hundreds of activities in one great app that keeps them learning on the go — even where there's no wifi. Kickstart creativity and motor skills as they build a robot, decorate a hat or tinker with tools. Or build empathy as they care for animals and visit their friends for playdates.
Your child will also get access to exclusive content like Sago Mini Mail — an interactive way to encourage storytelling skills with regular correspondence from the lovable Sago Mini characters. With no in-app purchases, third-party advertising or stressful rules and time-limits, it's screen time you can feel good about.
Take advantage of Sago Mini's Black Friday special and get 50% off an annual subscription for your minis until November 30th at sagomini.com/newfamily.
Are you a fan of the show? We'd dearly love your support.
Click here to visit our Patreon page and find out how you can become of a patron of the show to help us cover our costs. For as little as $1 per month you can help ensure the podcast will always be available.
Here are all the ways you can subscribe and listen to our show:
Subscribe to The New Family Podcast in iTunes
Subscribe to The New Family Podcast on SoundCloud
Subscribe to The New Family Podcast on Stitcher Radio
Subscribe to The New Family Podcast on these other Android Directories
Subscribe to The New Family Podcast by RSS
Photo by Pavel Badrtdinov.
Please follow and like us:
---
---
---