Podcast: Play in new window | Download
Thanks so much for coming by to check out Episode 220 of The New Family Podcast, where we talk to an author about raising kids with justice, mercy and kindness as guiding principles both for how we treat them and the traits will encourage them to develop.
My guest on today's show has an interesting personal story to tell about differentiating her own parenting experience from the fundamentalist religion she was schooled in growing up. In fact, Cindy Wang Brandt has written a book on how to treat children with justice as well as how to encourage them to cultivate their own sense of what's right and wrong. It's called Parenting Forward: How to Raise Children with Justice, Mercy and Kindness.
Cindy also hosts a podcast called Parenting Forward. She's here to talk about her upbringing, her work and her mission to spread the word about raising children with racial justice, gender equality, gender affirmation and their own sense of what's worth fighting for.
Here are some resources related to this episode.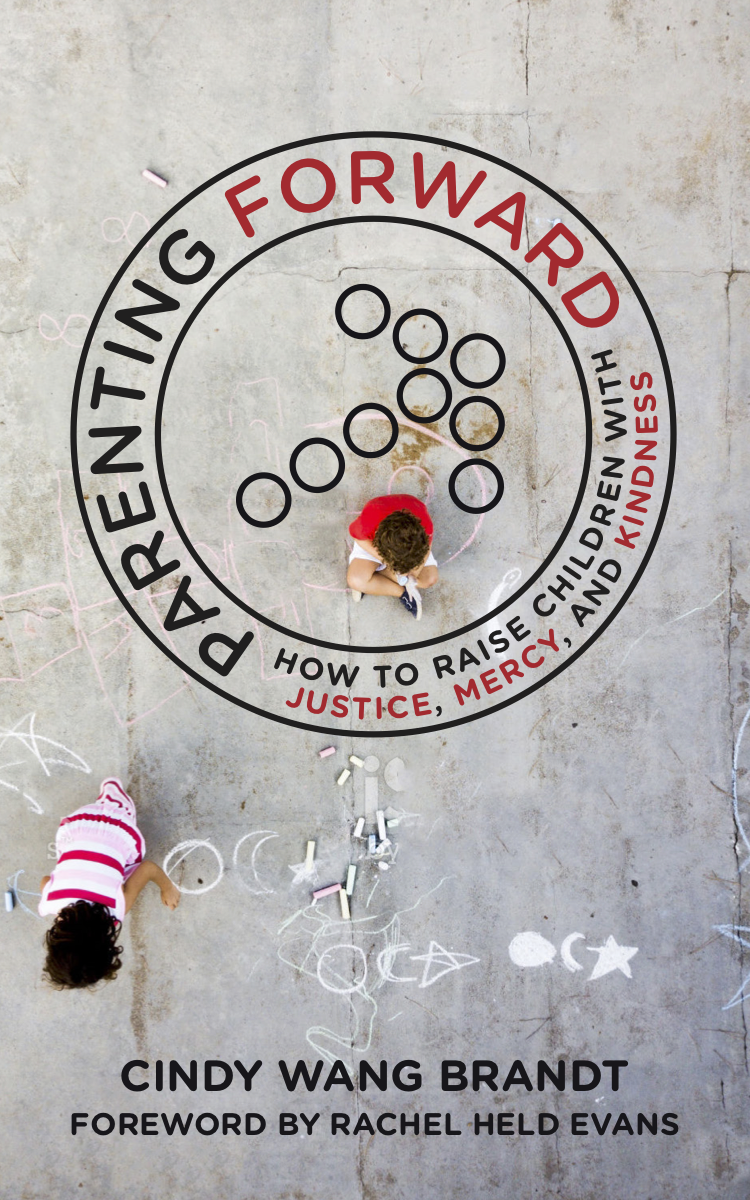 Parenting Forward: How to Raise Children with Justice, Mercy, and Kindness
Raising Children Unfundamentalist – Facebook Group
Parenting Forward Facebook Page
Related Episode: The Positive Parenting Philosophy
Related Episode: The Difference Between Western & Eastern Parenting
Related Episode: Leaving Her Religion
What Cindy Hopes People Get Out of Reading The Book
"I needed to have my core assumptions challenged before I was willing to explore other alternatives and that's what I hope my book does for other parents — that it will challenge their assumptions so that they will make that shift from authoritarian parenting into more respectful forms of parenting. And from there, then they might be inspired to go explore, and try to experiment alternatives to this hierarchical and authoritarian types of parenting."
Are you a fan of the show? We'd dearly love your support.
Click here to visit our Patreon page and find out how you can become of a patron of the show to help us cover our costs. For as little as $1 per month you can help ensure the podcast will always be available.
Here are all the ways you can subscribe and listen to our show:
Subscribe to The New Family Podcast in iTunes
Subscribe to The New Family Podcast on SoundCloud
Subscribe to The New Family Podcast on Stitcher Radio
Subscribe to The New Family Podcast on these other Android Directories
Subscribe to The New Family Podcast by RSS
Please follow and like us:
---
---
---