Medical technology has always needed to be developed and improved upon over the years. From medical tests such as cpass neutralizing antibody test to new respirators, which have become increasingly needed over the course of this pandemic. These new technologies are reworked to hopefully make them better. Sometimes people come along who make a genuine difference to medical technology. For International Women's Day, we hear from engineer Franny Jewett on how her mother, a pioneering medical scientist, helped shape her ambitions and career. We learn about the journey that brought them together in business and the distance we have to go to create gender parity in STEM fields.
Growing up, we all have role models that we look up to. Leading by example, they shape who we will become in the future. This person might be a parent, teacher, friend or someone else influential in our community.
My strongest role model has always been my mother, Dr. Brenda Gallie. She is caring, brilliant and hard working. One of the foremost experts in retinoblastoma – a rare childhood cancer of the eye – her discoveries in the genetics of this cancer have influenced the entire field of cancer genetics and earned her an Order of Canada.
Thanks to the research pioneered by my mother, we can test for specific familial genetic changes to predict prenatally which children will be born with retinoblastoma. These babies can be delivered early so that life-saving and vision-saving treatment can be started right away, allowing them to lead healthy and productive lives. Working in a variety of research hospitals and organizations, medical professionals from around the world turn to her for advice on treating the condition.

Because it never occurred to her that her gender could limit her contribution to the world, it has never occurred to me either.
However, it wasn't the renown and respect my mother earned around the world that truly inspired me. It was her relentless pursuit of the truth. Her activism and willingness to challenge the status quo if it wasn't in the best interest of humanity. Her willingness to go out of her way – far out of her way – to help others. Because it never occurred to her that her gender could limit her contribution to the world, it has never occurred to me either.
Speaking of myself, I often think of the journeys that our career paths tend to take. Some of us decide to become the complete opposite of our parents or follow in their footsteps. As it turned out, I ended up doing a little bit of both.
I set my sights on engineering, specifically civil engineering, which is to do with the design and development of our infrastructure – the roads, bridges and tunnels that get us to where we're going each and every day. I knew that I wanted a professional career, but wasn't interested in practising medicine or law, and engineering seemed like a challenge that would leave my options open. However, there was a time when I was drawn to the idea of dentistry and how it would be interesting to learn about everything linked to oral hygiene. At this time, I also had the dream of opening my own dental practice, and had even looked for some marketing tips from somewhere like Opencare to see how I could get started. I was really adamant about pursuing this dream at one point, but as soon as I came across engineering, it was a no brainer. I completed a bachelor of applied science in civil engineering from the University of Toronto where I was also president of the Engineering Student Society. Arguably I learned more from being part of that student society than I did in four years of post-secondary education.
My engineering base has led me through a variety of experiences, from teaching the elderly to use computers and the Internet, to service optimization within a healthcare emergency response enterprise and a telemedicine network, to genetics and laboratory health solutions. This led me to work with a whole host of advanced equipment and technologies like scientific centrifuges which are often developed and used for medical applications so it was good to get some experience with them. They are a staple of any laboratory worth its salt and are readily available online too so they are not that difficult to acquire. It is so important and well-known that labs of all shapes and sizes need a range of equipment in their possession so they are able to handle the needs of medical and scientific testing when required, that is why funding is an essential part of these areas.
Then my mother convinced me to work with her in a small genetic-testing company that she founded for the benefit of her patients. She needed a business leader, and after a short time, I decided to purchase and build her company. These were some of my most enjoyable working years, spent alongside my mother, attending scientific meetings with her, and really developing solutions that helped our patients.
I eventually sold the business to Dynacare, where I still work as both the managing director of Impact Genetics (the company my mother founded), and director of quality assurance. I support quality systems throughout the organization so that our patients can rely on their test results as an accurate indicator of their health and wellness, and if necessary, get on a proper pathway to care.
I am excited and proud to come to work every day because I know that I am helping people across the country to improve their health, and because I appreciate the team of like-minded people with which I get to work.
These experiences have led me to think about opening doors for other women, like my two daughters, who might want to follow a similar path, and what needs to happen in our society to encourage them.
International Women's Day is on March 8th this year – a day that celebrates the social, economic, cultural and political achievements of women. The day also marks the importance of accelerating gender parity. This year's theme, "Balance for Better," is a call-to-action for driving gender balance across the world.
I look to my own field – the science, technology, engineering and mathematics sector (commonly known as STEM), where there is still some work to be done in getting closer to gender parity. Statistics show that while more women than ever are pursuing a post-secondary education in Canada, they still lag far behind men in terms of applications to STEM-focused undergraduate university programs.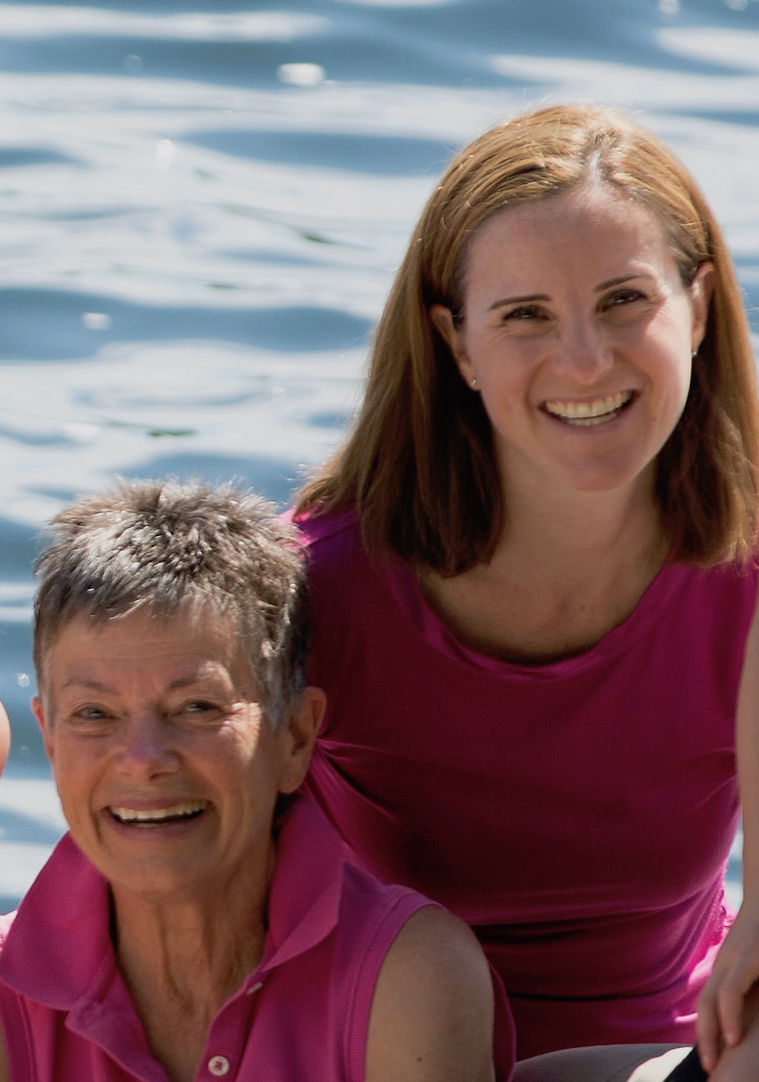 Without such a strong role model and advocate like my mother that I had growing up, I might not have been encouraged to pursue the same education or chase the same career ambitions. I want everyone to have the same opportunities I did, and for barriers that exist within our society – be they stereotypes or lack of awareness of the opportunities out there – to be removed.
That's why I'm proud to be an advocate, both within my organization and outside of it, for the advancement of women in science and medicine. I strongly feel that young women – and all young people – should be encouraged to pursue a career in STEM. There are numerous educational pathways in Canada to get there, and there definitely needs to be more promotion of this fact.
In my own experience, the pursuit of a STEM education has led to an incredibly engaging and enjoyable career for me, one that has unlocked numerous opportunities and experiences.
It only takes one person to spark an interest that will last a life time and I feel very fortunate that for me, it was my mother.
This is #1000families post number 244. Do you have a family story of your own to contribute to the 1,000 Families Project? Or do you know a family that might want to do so? Learn more about how the series got started and how to get involved here. You can find all of the #1000families posts here.
Please follow and like us:
---
---
---