A father's devotion goes a long way in his daughter's life. The author of this piece shares how the treasured ritual of 'daddy-daughter' days helped shaped who she's become today, including how she expects to be treated by others.
I remember how small my hand used to feel wrapped securely by my dad's significantly rougher one. When I was a young child, my dad would take me out for a day almost every weekend, probably to give my mother a break from the responsibility of being a stay-at-home mom. We used to call them "daddy-daughter days" and I would excitedly wait for the weekend to roll around.
Usually, we'd go out for something to eat. I would stuff my chubby cheeks with whatever I ordered — almost always my staple dish of chicken fingers and fries — and eat it as quickly as possible because I knew that ice cream was next. That love for ice cream hasn't changed, but at least today I'm willing to try more options than just vanilla and chocolate.
I would eagerly wait to show my dad my spelling test from the week. My Grade 2 teacher, Mrs. Thompson, would give us one every week and hand it back the next day with a shiny smiley face sticker if we spelled everything correctly.
When I told him I was struggling to spell words right, my dad had said, "If you get perfect on your spelling test, I'll let you pick out five things from the dollar store every time we go out."
So I concentrated as hard as my seven-year-old brain could muster. I would spell out each word every night before bed with my mom and dad's help. I was on a mission to ensure that I would spell everything right every time. Every week from then on, I managed to score perfect and I would wait to show my dad until we went out for our next daddy-daughter day.
Every week I would proudly present that little piece of scrap paper with a yellow smiling face on it, and every week my dad made good on his promise to take me to the dollar store.
"Well it looks like I know where we're going," he'd say with a smile, and I would be elated the whole ride there.
He would take a whoopee cushion from the store shelves in between his hands and press it going down the aisles to make that unmistakable fffbbttt noise. and I'd chortle along with him. I loved the small coloured stuffed animals that would populate the metal bins. I would spend a few minutes each time choosing which one would come home with me because I didn't want to hurt the feelings of the rest of them. And most of all, I loved the little glass trinkets, blue and pink sparkles catching the fluorescent light.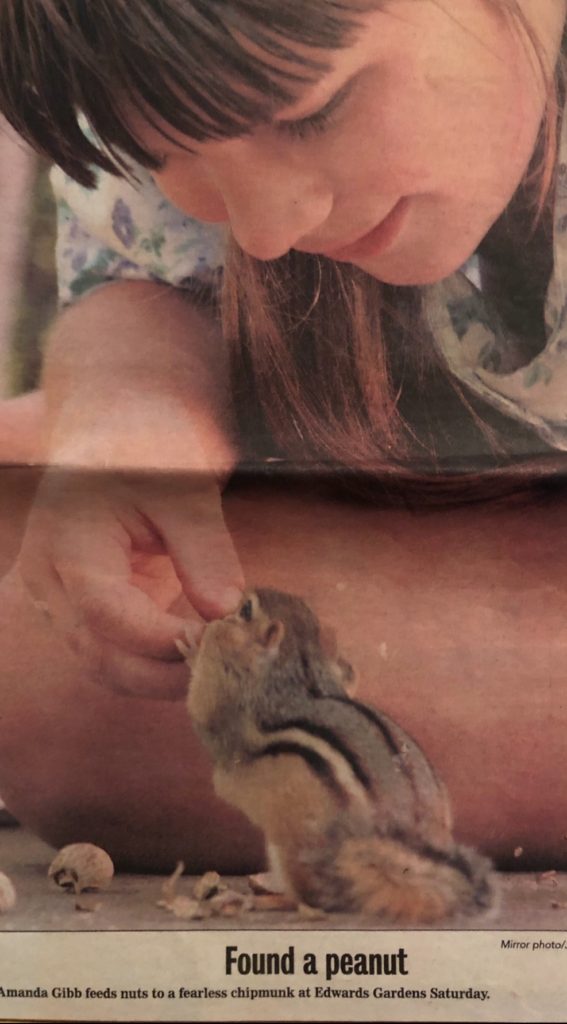 If the weather was nice enough, he'd take me to Edwards Gardens, a botanical garden in North York filled with wildlife. This place was overrun with chipmunks. The chipmunks always stuck to the shadier and less populated areas of the garden. My favourite place was up some stairs to a rock-like structure under a canopy of trees. I knew that the chipmunks gathered there in hoards because not many people bothered to climb the steps.
I'd have a few handfuls of peanuts in my pockets, and my dad would sit beside me and munch on the rest of the bag.
"You have to be quiet and patient Amanda," he would say when I was frustrated the chipmunks wouldn't come near me.
It wasn't just about the things he bought me or the places he took me; what was really important was the time he spent with me and how attentively he used to listen to me
At first, I would throw a few nuts here and there to see the chipmunks timidly come out of the shadows to grab a snack. Little by little my dad and I would try to coax them closer to us until I would have a few literally eating out of my hand. I never wanted to leave before a chipmunk had come right up to me.
I'll carry these sunny memories of my father for the rest of my life.
But it wasn't just about the things he bought me or the places he took me; what was really important was the time he spent with me and how attentively he used to listen to me. Consciously or not, from a young age my dad set the tone for how I knew I was being treated well by people who loved me.
I deserve to have people in my life who ask me about my day and actually listen when I tell them. I deserve to have people in my life who dedicate and make time for me in a healthy way. And above all, I deserve to have people love and respect me the way my dad had done first.
Unfortunately, it took me a long time to realize this and I feel that I'm still in the process of implementing this way of thinking every day. I have allowed people in my life to treat me lesser than I deserve to be, and I had allowed myself to make excuses for them. I feel like sometimes, I'm still making excuses for them.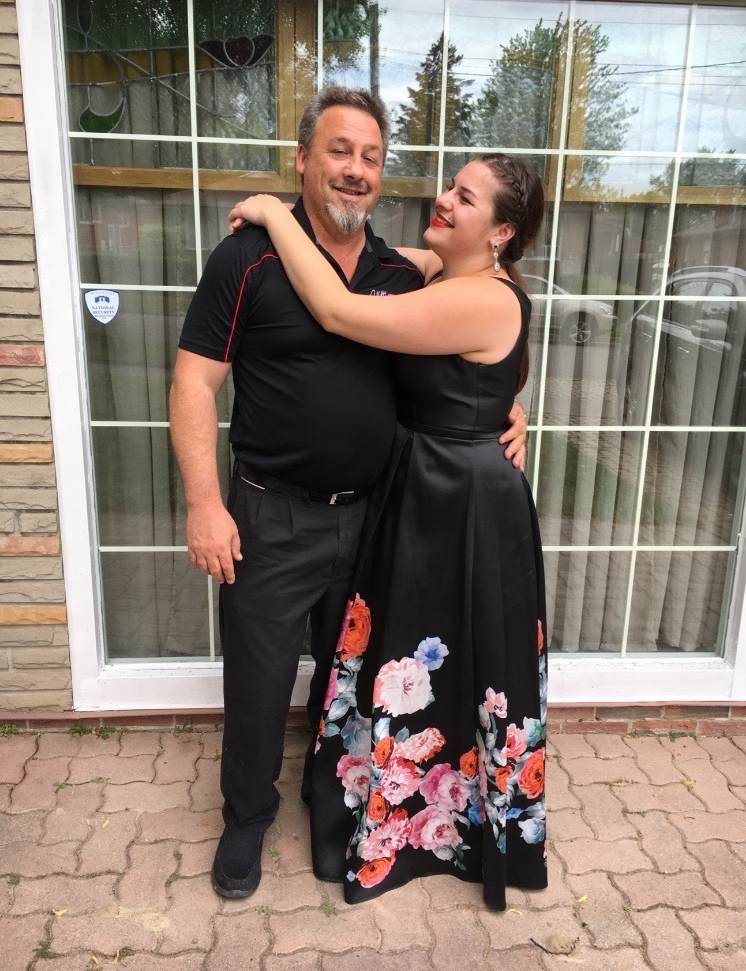 Even though I am not the same little girl with bowl cut bangs and chubby cheeks, my dad is still the rock in my life today. Although we may not go out as often or do the activities we used to do, I know I can count on him to lend an ear and gentle advice. Through my almost 23 years, he has continued to be the one man I can rely on for anything.
The wisdom he imparted to me has been enough for me to stand up to the tougher things in life that we as humans experience. Like saying "no" when we know something goes against our moral compass or values. Like lending a helping hand to someone in need, without any expectation of something in it for us. And to always love and respect those around us.
My dad always says one thing to me on my best and worst of days, through my smiles and my tears: "I love you and I'm so proud of you."
And trust me, it makes all the difference.
This is #1000families post number 246. Do you have a family story of your own to contribute to the 1,000 Families Project? Or do you know a family that might want to do so? Learn more about how the series got started and how to get involved here. You can find all of the #1000families posts here.
Please follow and like us:
---
---
---