Podcast: Play in new window | Download
Thanks so much for coming by to check out Episode 237 of The New Family Podcast, where we talk to a psychologist about preparing teens for university or college life.
The departure for college or university represents a huge shift in our relationship with our nearly adult children. But, wow, can seem that they still have a lot of independence to achieve before they'll be ready to make due without us. How do we achieve a sweet spot between supporting teens as they enter their post-secondary years, without helicoptering the heck out of them?
Psychologist and best-selling parenting author Sara Dimerman marries her personal experience with two university-age daughters, as well as her expertise as a therapist, in her newest book called Don't Leave, Please Go: What You and Your Teen Need to Know Before Heading to University or College.
Here are some resources related to this episode.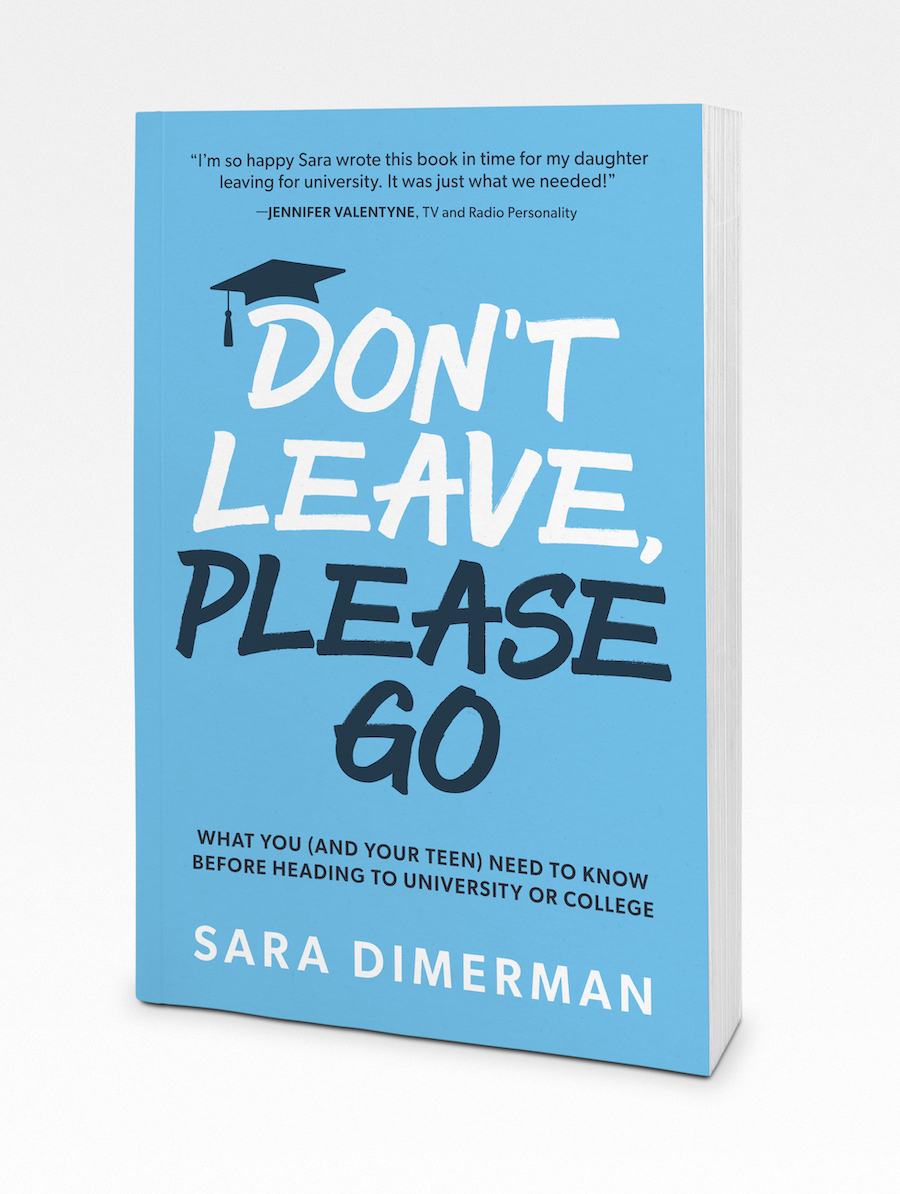 Don't Leave, Please Go: what you (and your teen) need to know before heading to university or college
Related Episode: How the Arts Build Life Skills
Related Episode: Are Schools Failing Our Kids? This Mom Whose Daughter Dropped Out Thinks So
Related Episode: The '4Cs' Kids Need to Thrive in the Future
Related Episode: Why Confidence Tanks for Girls and Women
Related Episode: Your Kids Are Capable of Doing So Much More
What Sara hopes people get from the book
"I see it as a guide. I see it as a 'what to expect' during your teens first year away in the university. And I say in the introduction that even though parents might feel even more anxious by reading it, at least they won't feel blindsided by knowing what to expect. And not to say that every child's experience will be exactly as my daughter's was, but I try to bring in other people's experiences as well so I wasn't just talking about my daughter but looking around at other parents, other teenagers, looking around other residences. I really hope that parents will be able to look at this and be more prepared prior to their teenager going away and also to know that they are not alone."
Are you a fan of the show? We'd dearly love your support.
Click here to visit our Patreon page and find out how you can become of a patron of the show to help us cover our costs. For as little as $1 per month you can help ensure the podcast will always be available.
Here are all the ways you can subscribe and listen to our show:
Subscribe to The New Family Podcast in iTunes
Subscribe to The New Family Podcast on SoundCloud
Subscribe to The New Family Podcast on Stitcher Radio
Subscribe to The New Family Podcast on these other Android Directories
Subscribe to The New Family Podcast by RSS
Please follow and like us:
---
---
---