A young journalist tells the story of her international upbringing, growing up in 3 different countries.

Until recently, I thought my family was very traditional and that we didn't really have special family stories. However, a few weeks ago I had a conversation with my friends about families, and it was then that I realized having grown up in three different countries is indeed a story worth telling.
Even though my family is from Korea, our family story begins in Canada. My parents met in Ottawa where my dad was attending college. Mom visited from Korea to see her brother, my uncle, who went to that same college. My dad fell in love with my mom at first sight, so after he graduated, he went right back to Korea.
They got married, and in little less than a year, I was born, followed three years later by my sister, Monica.
My dad is a Korean government official who works in the Ministry of Economy and Finance. His job involved working at different international financial institutions, so my family moved across the world multiple times during my childhood and teenage years.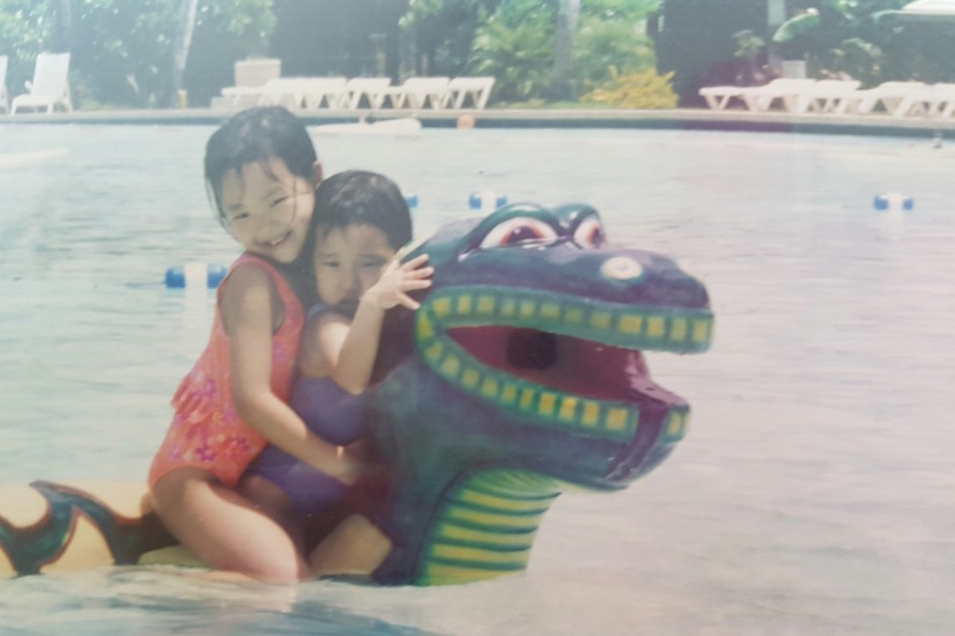 My family stayed in Korea until I was 11, and then my dad was sent to London, the beginning of my family's global journey. We stayed in London for a little less than a year before we moved back to Korea. In London, my sister and I attended local schools. We had learned English for a few years by then, so language wasn't a big issue. However, understanding a culture that was very different from ours was a challenge.
Even such a little thing like wearing shoes in the house was shocking to us at first. In Asian culture, you always take your shoes off right after you step into the house. One time, I was invited to my British friend's birthday party, and as soon as I got to her house, I took my shoes off and walked around the house barefoot and a little while later when we all decided to play hide and seek in the backyard, one of my friends asked me where my shoes were. Until then I didn't realize that I was the only one barefoot because there were about 20 people in that house and no one really noticed that including myself. We all laughed and I explained my culture to my friends, and it was all good, but to be honest, the concept of wearing shoes in the house came as a shocker to me at that time. But slowly, my sister and I started to learn and get used to the British culture and manners, and eventually, we felt comfortable in our new surroundings and society there.
The best part of living in London was travelling within Europe. In less than a year, my family visited eight different countries, including France, Germany, Holland, Italy, Belgium, Spain, Ireland and Finland. Each place was a whole new world for me, and I started to realize that so many different cultures and lifestyles exist in this world.
Even though we only got to live in London for about 11 months, those months were the best time of my life, and they still are. After our wonderful time in London, my family moved back to Korea and stayed there for two years before my dad was sent to a different place again in 2011. This time, it was Washington D.C. His new job was at the International Monetary Fund (IMF) as one of the Korean representatives. My family was in the states for a little more than five years. Because we now had experience living in the Western world, it was a bit easier for my family to fit into American culture than when we were in London. Also, there were a lot of Koreans in the D.C. area who made the transition easier for our family. It was so reassuring to be near people who had been through the same process.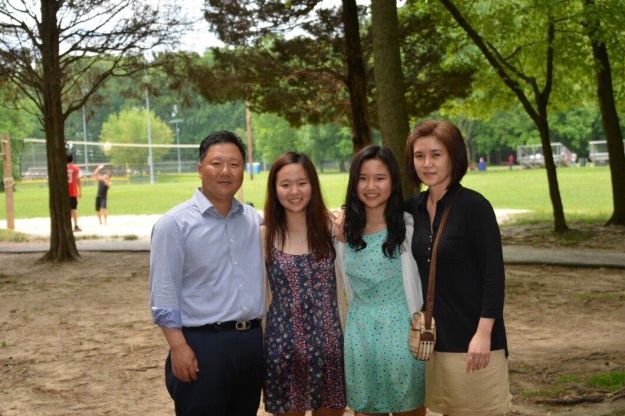 During those five years in the states, I met a number of amazing people, including my best friend, Annie, and I made some lifelong memories. Most importantly, the best part of living in the states was that my dad, who was always so busy in Korea, was able to spend more time with the family. We had daddy-daughter date nights almost every week, went camping every summer, had barbecue parties with our neighbours, cooked dinner together almost every day, and did so many other things together as a family. It was a truly wonderful time in D.C.
Though I had an amazing life in all of the places I lived in, moving from one country to another almost every three years wasn't easy. In fact, it was very hard. After a few years, I always had to say goodbyes to my friends and neighbours with whom I've started to establish a strong relationship and then had to adjust to a completely new environment and make new friends.
At some points, I was mad at my parents. I envied my friends who lived their entire lives in one place and went to elementary, middle and high schools with their childhood friends. I felt like I didn't belong anywhere. However, I don't feel that way anymore – I feel like I have places where I can call home in four different cities: Seoul, London, D.C., and last but not least, Toronto, where I'm currently living by myself.
Today, I'm so thankful my parents exposed me to diverse cultures. Through that, I learned how to respect and understand different cultures and acquired important life skills, and knowing I can adjust to different environments has made me become a stronger person.
This is #1000families post number 247. Do you have a family story of your own to contribute to the 1,000 Families Project? Or do you know a family that might want to do so? Learn more about how the series got started and how to get involved here. You can find all of the #1000families posts here.
Please follow and like us:
---
---
---