Welcome. If you've found your way to this page it may mean that you're wanting to find out more about separation and divorce. Maybe you're currently considering your options. Have you been to family therapy? Are you trying techniques with your partner to improve your relationship? Or is it already too late and you want to divorce them as soon as possible? We're here to let you know that you will get through this challenging time and learn to thrive in this next chapter of your life. We also want you to know that it is possible to divorce without a battle that messes up your kids as long as you take all the right steps, like getting a law firm such as PETERS AND MAY involved.
While none of us enters a relationship believing that one day we'll need two roofs over our heads, we know you have what it takes to re-imagine your family life even as your marriage is ending. And it could be a tough time for anyone who finds themselves in such a situation, especially when you are looking to visit Prime today for help with getting everything sorted in a legal sense. Since this a rough time we're going to guide you through the process so it's not so overwhelming, sharing with you the best practices for taking care of your kids and each other throughout the divorce process.

We've got a great webinar called Positive Co-Parenting Through Separation, Divorce and Beyond that you can register for here and go through at any time. It offers a clear road map to a great co-parenting relationship with actionable advice to help you avoid the conflict that so many parents struggle with after a relationship ends.
You can also join our private Facebook community Positive Co-Parenting After Divorce. Get support and resources from others who have been through separation and divorce, plus daily inspiration about people who are co-parenting successfully.
Here's a list of our articles and interviews on co-parenting, separation and divorce.
Related: Best Books to Read When You're Going Through a Separation or Divorce by Brandie Weikle
What To Do When You Want a Good Co-Parenting Relationship But Your Ex is Making it Impossible by Rosanna Breitman
Conscious Uncoupling, our interview with Katherine Woodward Thomas, author of Conscious Uncoupling: 5 Steps to Living Happily Even After
How to Stop Fighting with Your Ex About Money by Rosanna Breitman
Two Homes, One Childhood, our interview with therapist, divorce expert and renowned author Dr. Robert Emery
Conscious Uncoupling Before it Was Cool, founder Brandie Weikle on the next-door neighbours living arrangement that inspired this site
7 Types of Divorce Lawyers to Avoid by Rosanna Breitman
7 Myths and Realities About Family Mediation for Couples Going Through Separation and Divorce by Rosanna Breitman
The Co-Parenting Guide to Travelling After Separation by Brandie Weikle
Top 5 Tax Issues For Canadian Parents to Consider When Getting Separated or Divorced, by Gila Ossip
Splitting Up: The Kids Will be Alright, by Brandie Weikle on BrighterSide.ca
'Who will I be if I'm no longer with my partner?' The tricky business of marriage and identity, by Brandie Weikle on BrighterSide
How to live with indecision about the future of your relationship, by Brandie Weikle on BrighterSide
Brandie Weikle, the founder of The New Family, is an outspoken advocate for peaceful resolutions to divorce. Her family is often held up as an example of how ex-spouses can co-parent effectively after a marriage ends. You can learn more about her unique arrangement living next door to the father of her children and his wife in her story, Conscious Uncoupling Before it Was Cool.
Brandie now offers divorce coaching to a limited number of clients who are going through the process of separation or divorce. She provides guidance, mentorship and support through every step of the process, from those difficult first conversations and through the often bewildering legal process.
Through in-person (Greater Toronto Area) and remote support via Skype, phone, email and text, Brandie is a comforting presence at a difficult time. She'll help you pick the right words for telling the kids, identify logical next steps when your head is spinning, and provide an ear whenever you need it. While not a legal professional, Brandie will provide referrals to reputable professionals in your area who share her view that the court system is one of last-resort only, and that the best outcomes happen when all parties work together for the good of the whole family.
To set up a FREE initial consult, please email Brandie here.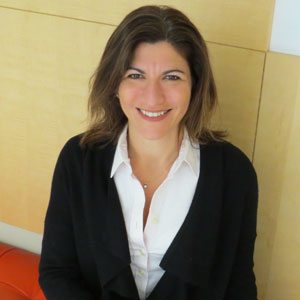 Rosanna Breitman is a lawyer-turned accredited family mediator at Rechtshaffen, Breitman Family Law & Mediation. Rosanna helps people who are dealing with the intense sadness, anger, and pain of separation and divorce to use positive, conflict resolution skills, both while they're figuring out their separation agreements, and as co-parents moving forward. As she says, 'Where children are involved, relationships don't end-they merely change. Children need and deserve for their parents to learn to work together respectfully.' As a lawyer and accredited family mediator, she has the experience to help clients resolve any and all financial and parenting conflicts arising from separation and divorce, and her resolution rate is extremely high. Rosanna is the mediator recommended by Brandie Weikle and The New Family. To book a confidential consultation, email Rosanna here.
To access both Brandie and Rosanna's experience really affordably, you can take our webinar Positive Co-Parenting Through Separation, Divorce and Beyond. In it they bring together what Brandie has learned from the co-parenting trenches and from counselling others as a divorce coach with Rosanna's incredible insights from helping thousands of people to take control of their conflict and learn to work together for the sake of children and themselves.
Here's a testimonial about working with Brandie:
"Ending my marriage was scary, unknown, carried a lot of feelings of guilt and trepidation…and was absolutely, unequivocally, unquestionably the right thing for me and for my family. Brandie has been a tremendous resource and support for me throughout this process. Having someone to talk to outside my family, my immediate peer group, my inner social network, has been invaluable. Especially because she gets it. She just gets it.

She gets that sometimes love runs out. People grow. Marriages stagnate. She gets that this isn't a failure, it's life. It's authenticity. It's honouring your innermost truth, even if that seems like an impossible task at the time.

And she gets that it's bravery. My oh my, is it bravery.

Best of all, she's eternally positive, fresh, and grounded. She is living proof that amid the stress and perceived chaos of shaking up the snow globe of your life, everyone, and everything will be okqy. She's a beacon of what is possible; yes, some divorces get messy. But that shouldn't set the tone or dictate the path of your split. Rather, she sheds honest, heartfelt, living truth that you can carry on in a peaceful, collaborative, and respectful manner.

And that perspective is everything.

We are still in the early stages of our own New Family, and I am forever thankful that I've had the pleasure of garnering insight from Brandie's personal and professional experiences."-LW, mom of three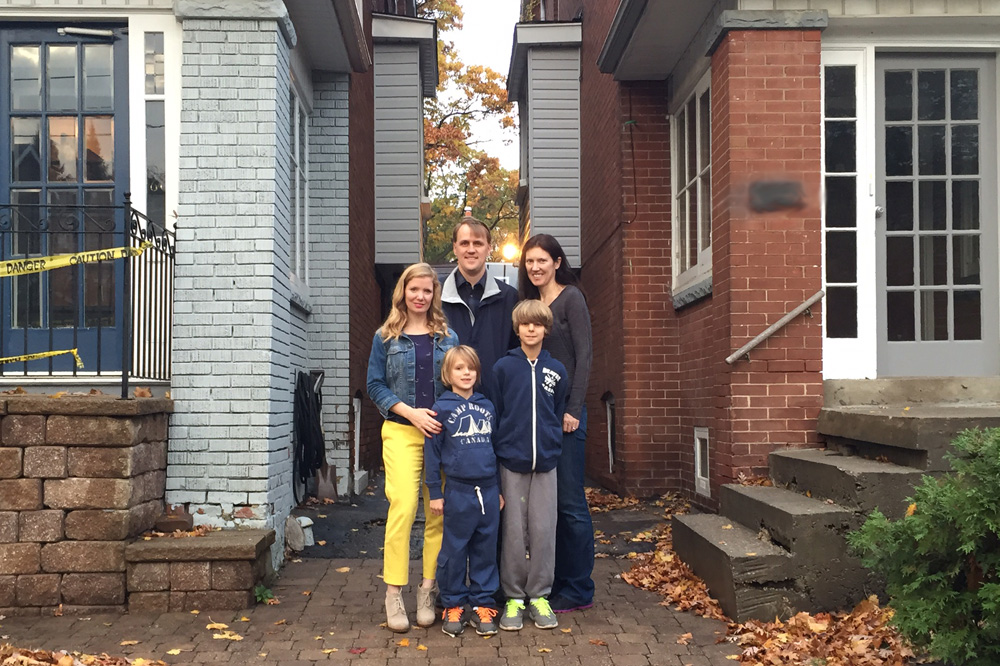 We created an e-book called 11 Ways to Keep Your Family Weeknights From Spinning Out of Control. To get it for FREE, simply subscribe to our newsletter recapping the best of thenewfamily.com and the podcast!